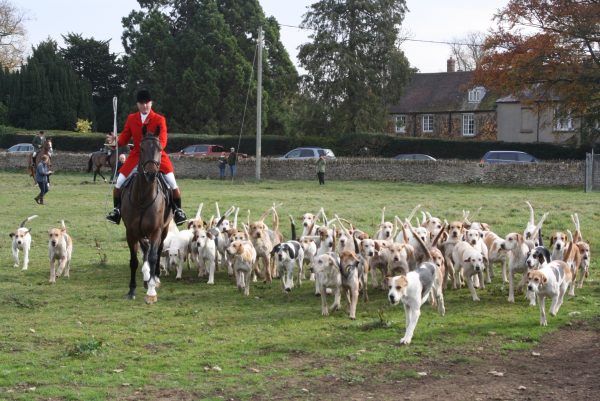 The Bicester with Whaddon Chase is governed by a Committee which authorises the Masters to manage the affairs of the Hunt. The passing of the Hunting Act brought foxhunting in its previous form to an end in 2005. The Bicester with Whaddon Chase has formed a Hound Club to continue activities permissible under the new legislation. Activities are organised throughout the year for subscribers who ride and a Hunt Supporters Club coordinates events for those who do not ride.
The Hunt acknowledges that it can only operate with the full cooperation of its landowners. The Bicester is particularly fortunate to have enormous support from its farmers and members who help arrange the various riding and social events. Newcomers are always welcome to take part in any of our activities.
The country lies within four counties - Buckinghamshire and Oxfordshire to the South and Northamptonshire and Warwickshire to the North. With 50 miles from North to South and 20 miles from the widest point East to West, the country adjoins the Kimblewick and Grafton to the East with Heythrop to the West and the Pytchley and Warwickshire Hunts to the North.
The country is made up of a variety of grass and plough with fly fences and hunt jumps in the southern area and predominantly hunt jumps on the lighter ground in the mid country. The old Whaddon country in the east is noted for its good scenting ground while the North End is supported by a farming community which enjoys its hunting in a largely unspoilt landscape.
Contact: P2P Secretary
Kate Dalton
Website: https://bicesterhunt.co.uk/