Race Days in 2018
The ground information will appear here before each event

As part of the move from Whitfield to the new point to point course within the Wills Estate at Edgcote the decision was taken to build a new number board.
This new number board is largely being funded by generous donations from individuals within the hunting community.
This diagram shows the design at this initial stage and apart from the person looking a little glum it will be a great addition to the new venue.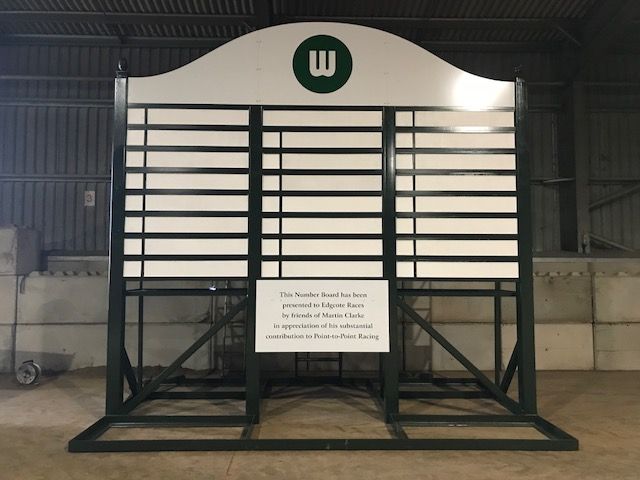 New Number Board Finished